A collection of beautifully renovated hotels situated in wonderful locations, mostly in city centres, with stunning views. Our hotels not only offer beautiful surroundings, but they also provide friendly and professional attitude and top-level services.
The concept of our hotel network is based on the operation of luxury hotels which are situated in city centres or selected attractive locations. Our hotels have been carefully renovated to a full standard and offer their guests not only elegant accommodation but also breathtaking views of the historical city centres or the surrounding countryside. Thanks to their central location, guests have easy access to the city's attractions, monuments and other points of interest. Hotel interiors are designed with an emphasis on luxury and comfort, and hotel guests can find there not only spacious rooms and elegant lobbies but also stylish restaurants and wellness centre facilities.
Within the framework of this concept, an emphasis is placed on the provision of first-rate services. The friendly and professional staff is always ready to meet all the wishes of the guests and to ensure a pleasant and carefree stay for them. Our hotels are suitable not only for private clients but also for corporate customers for presentations, conferences and other events.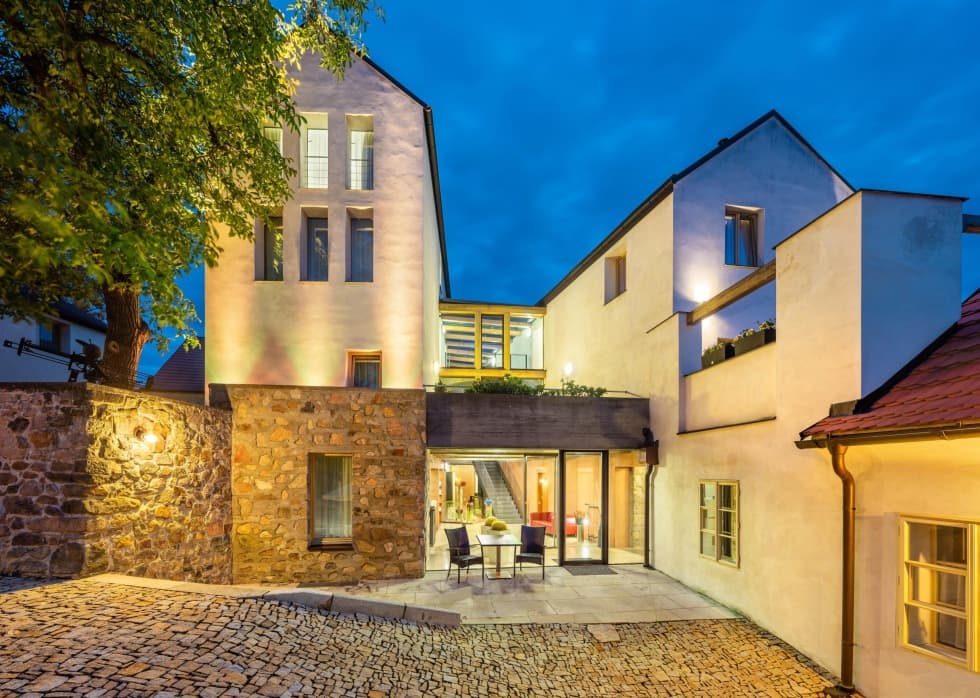 Bellevue Hotel
Český Krumlov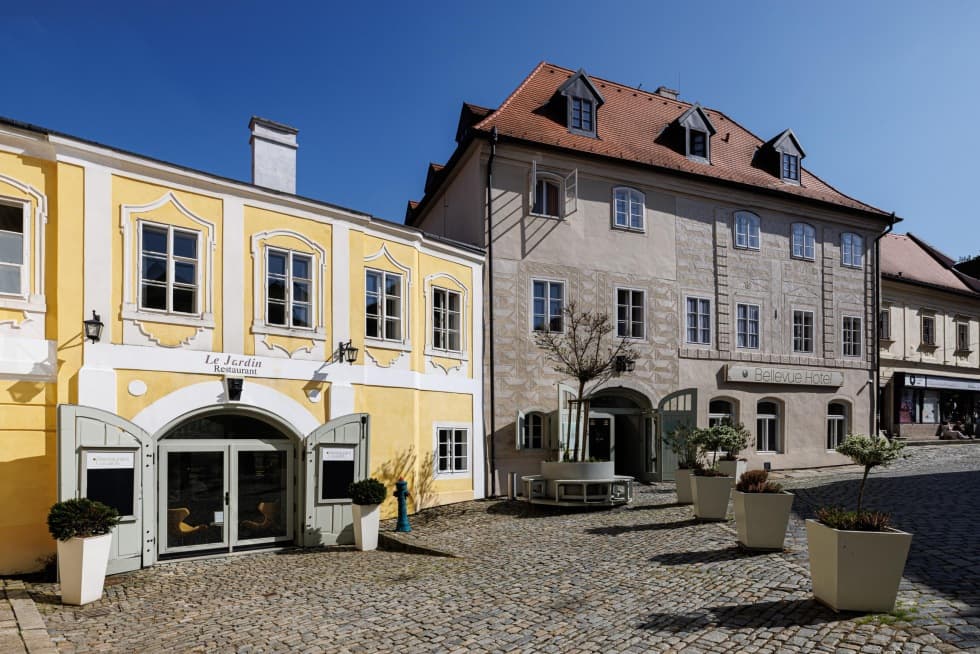 Bellevue Hotel Český Krumlov, historically known as Hotel U Města Vídně, is situated in the very centre of the town. It offers a unique atmosphere which is complemented by first-class services. It is an ideal place for the organisation of corporate events, conferences, seminars, and weddings, but also for various trips to Český Krumlov.
Boutique Hotel
Villa Beatika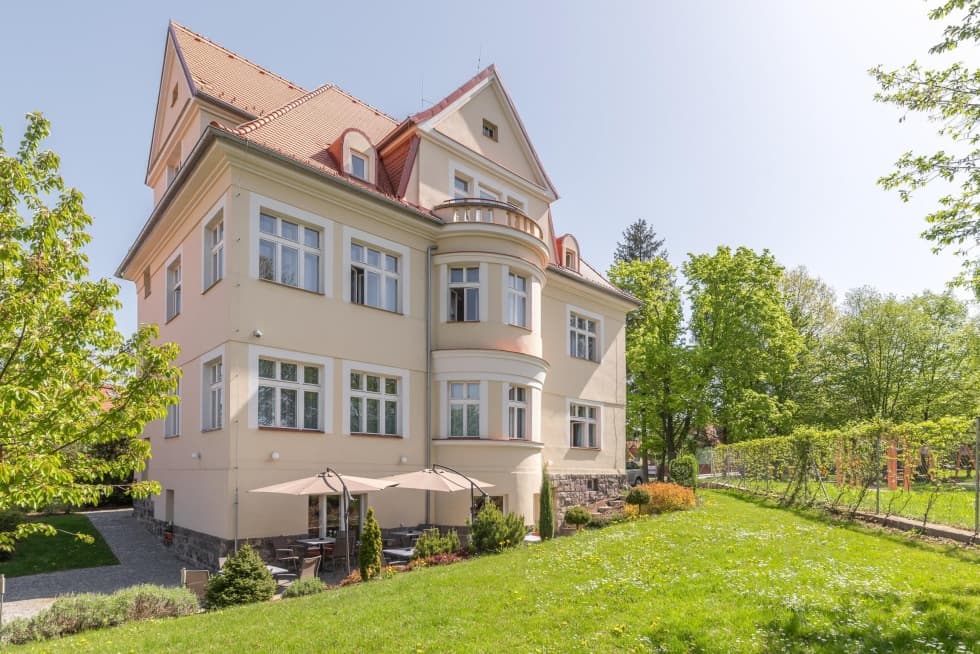 This is a nice First-Republic villa from 1932, which is situated on an elevation above the old town in a quiet residential area on the edge of the town park, just a few minutes of walking from the centre of Český Krumlov. It was completely renovated in 2013, and now it offers 10 spacious, air-conditioned, individually furnished rooms in the style of leading music stars.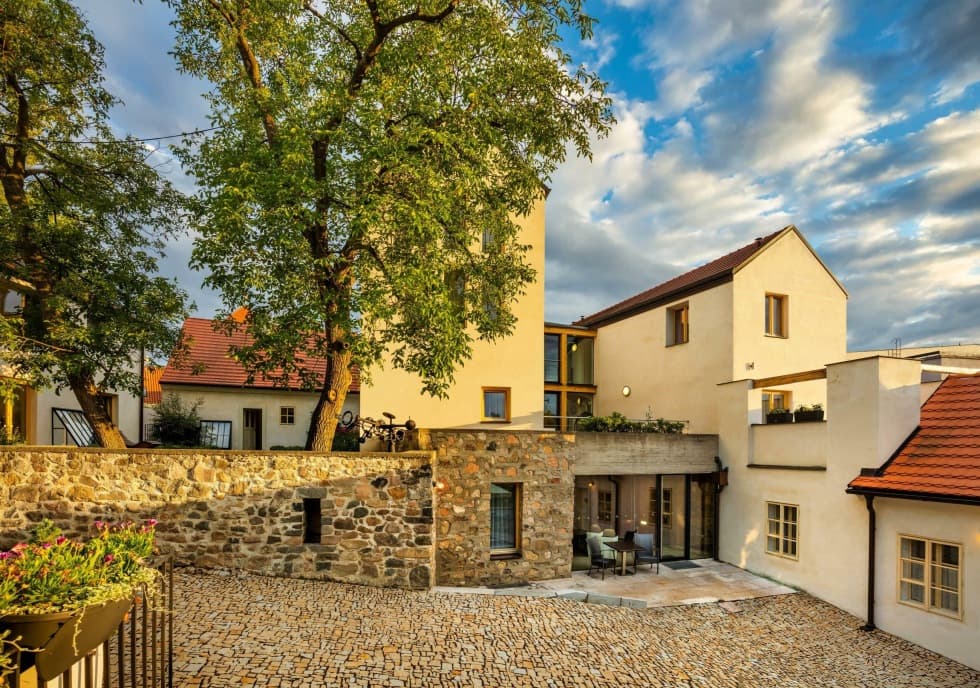 Bellevue Hotel Benešov, also known as Hotel Karlov, is situated in a charming part of the Town of Benešov. The hotel is one of those first-class design hotels of the Central Bohemian Region which focus on corporate events. You will love this place whether you are going on a business trip, meeting, conference or family outing.

Pension Labyrint
Český Krumlov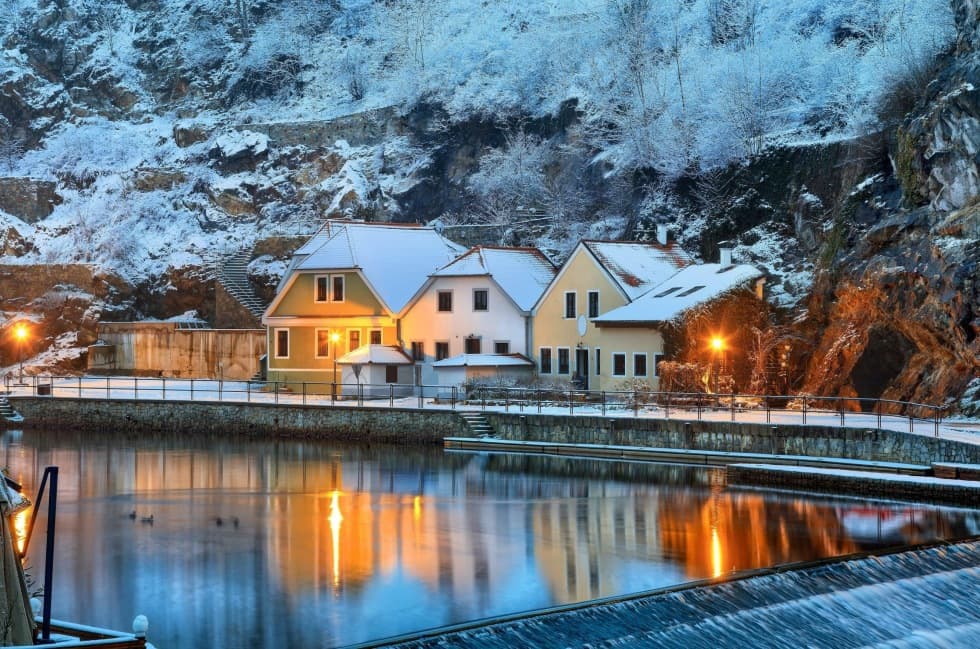 Pension Labyrint offers unique accommodation right in the centre of the magical Český Krumlov. It consists of three separate buildings set into the rock on the Vltava River bank, in one of the oldest streets of Český Krumlov. Thanks to this nice location, the Pension offers a unique and unforgettable view of the river, Český Krumlov castle and the surrounding area.