Bellevue Hotel Český Krumlov
Hotel Bellevue, formerly known as Hotel U Města Vídně is situated in the centre of the urban conservation area in the heart of Český Krumlov. In addition to the beautiful historical environment, which it is set in, it stands out for its interior as well as superior services offered by this hotel. That is why it is an ideal place for a wide range of activities: weekend stays, weddings, private parties, corporate events, conferences and seminars.
You can choose from 65 rooms in several categories, including several spacious suites for families. A unique gastronomic experience awaits hotel guests in the Le Jardin restaurant, which also includes a wine cellar and a summer terrace. The rooms are large enough to accommodate private celebrations and corporate events.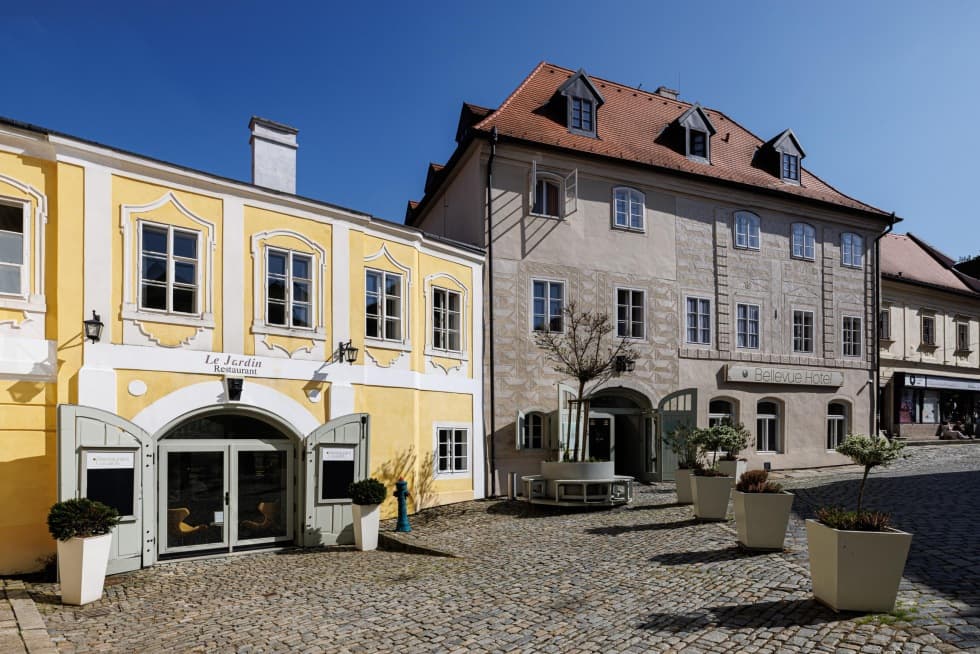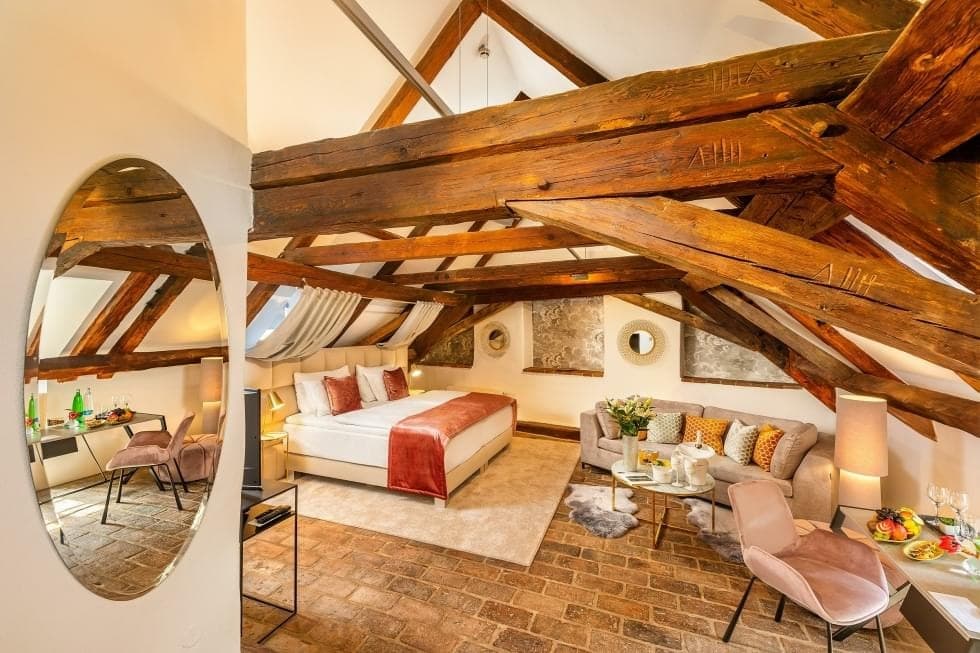 The fabulous accommodation can be found in the historical heart of Český Krumlov. You can choose from 65 rooms of several categories according to your taste.
Relax during your stay in the private sauna or let yourself be pampered in the hands of experienced masseurs.