Boutique Hotel
Villa Beatika
This First-Republic villa from 1932 was sensitively rebuilt and completely renovated in 2013. It is situated on an elevation above the old town in a quiet residential area, on the edge of a park, just an 8-minute walk from Svornost Square. The whole area offers a fantastic view of the old town, the castle and the beautiful surroundings. The garden with a terrace and pergola invites you to sit and relax. Let yourself be inspired!
Guests can enjoy 10 spacious rooms designed in the style of leading music stars. Each unit is equipped with air conditioning and a private bathroom. And if you want to get some fresh air, there is a garden with a terrace which can offer you plenty of peace and pleasant atmosphere in the middle of the greenery.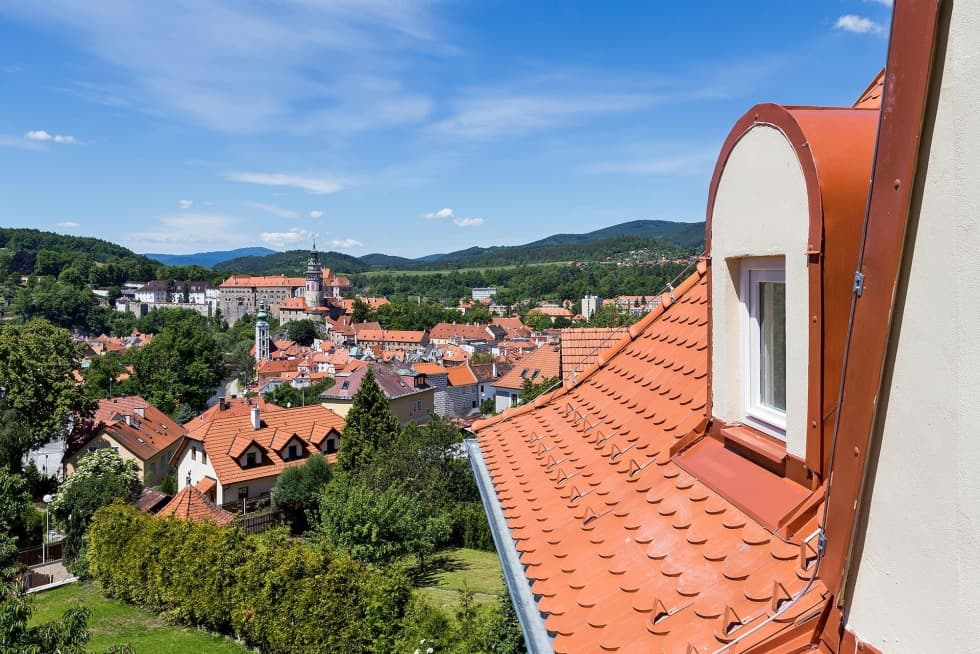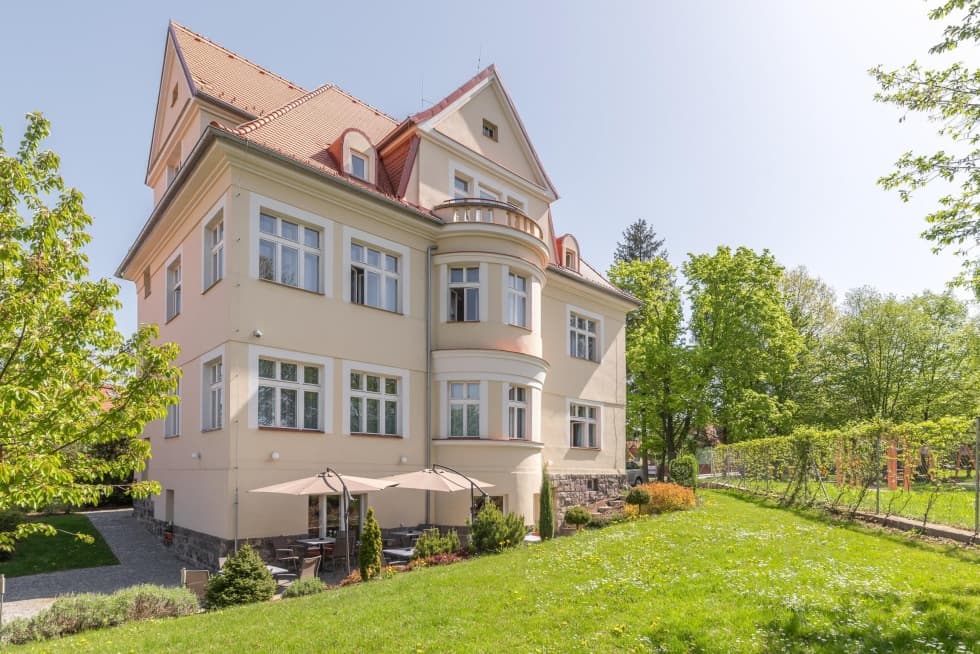 Our garden with a garden terrace invites you to sit and enjoy the breathtaking view of the old town and the castle.
Arrive conveniently by car to the hotel, where six parking spaces are available in the villa's courtyard. We can also arrange for a transfer from the airport or railway station.